High-quality super mirror rose gold stainless steel decorative sheet, by using high-quality raw materials, fine polishing, and titanium PVD coating processes, we present you a high-reflective mirror effect stainless steel sheet in gold color, it is a product suitable for high-end decoration projects and products, easy to clean, resistant to rust and corrosion.
Colored Ti Rose Gold Stainless Steel Sheet Suppliers

Grade

304/ 201/ 316L

Thickness

0.3-3.0MM

Size

1000*2000MM/ 1219*2438MM/1500*3000MM

Surface finish

8K Mirror, Super Mirror

MOQ

1 Ton / 50 sheets

Standard

JIS/ AISI/ ASTM/ DIN/ TUV/ GB

Origin

Pocso/ Tisco/ Lisco/ Jisco/ Bao steel/ ...

Patterns

N/M

Surface Color

Rose Gold color

Surface Protective Film

70 Micro Laser PE/Fish head PE/ Black & White PE/PVC

Sticker

Neutral Sticker

Lead time

Depends on the size of the order. Normally within 5-7 days.

Packing

Standard export packing, each weight around 2 Metric tons,

selective in different packing types

Payment Terms

T/T or L/C, TT is preferred

Application

For decorative purpose where requires beauty and strength.

such as decorative trims, doors, cabinets, etc.,

Preshipment inspection

Optional ( SGS / BV / ... )

MTC

Available according to the request.

Kindly reminds


Use cold welding machine, it will improve the outlook.

Clean with soft cloth and water

Keep the surface clean and dry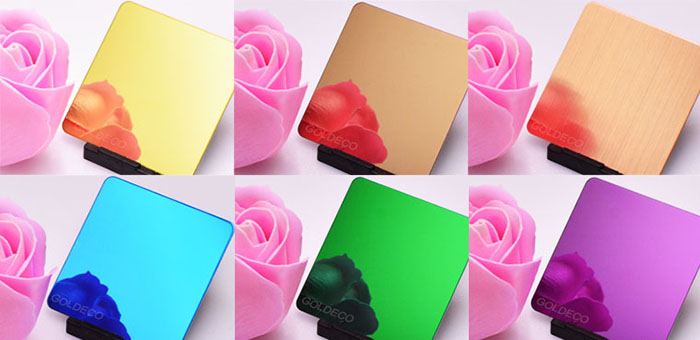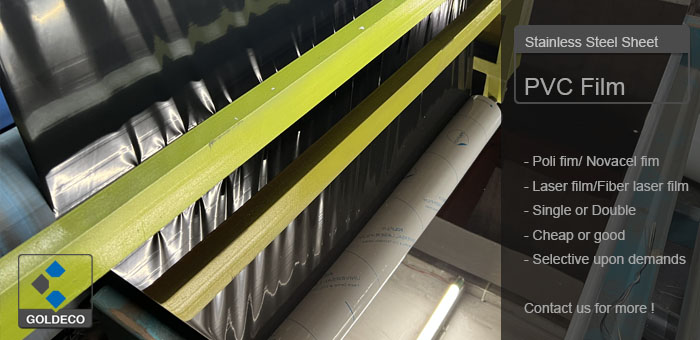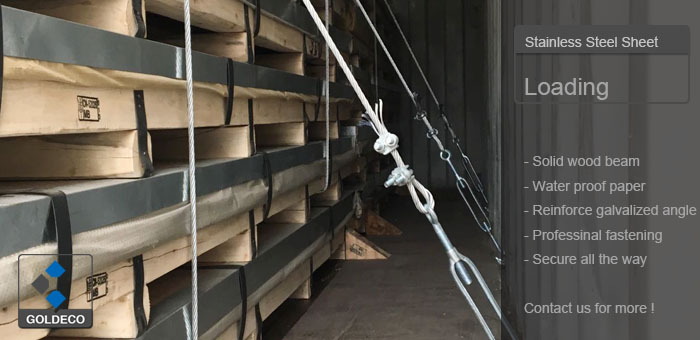 Chemical Compositions

Grade

GB 201

SUS304

SUS316

SUS430

Elong ( 10% )

50-60

Above 40

30Min

Above 22

Hardness

HRB100, HV230

≤200HV

≤200HV

Below 200

Cr ( % )

16-18

%

18-20

%

16-18

%

16-18

%

Ni ( % )

0.5-1.5%

8-11%

10-14%

≤0.6%

C ( % )

≤0.15

%

≤0.08

≤0.07

%

≤0.12%

If you have interests in this rose gold mirror stainless steel sheet or similar items, please feel free to write to us for a complete quotation, or if you have special requests like laser cutting, grooving, bending or welding, please feel free to let us know, we shall be very glad to offer you one stop solution service.


We have noticed that some people are using our product pictures on their website or platform, some people have our permission, but some people don't. We are very happy that they are helping us to promote, and we are guiding them to make the stainless steel industry better. Kindly reminder, we have the original pictures, your behavior represent your reputation in the market.
FAQs for Rose Gold Mirror Stainless Steel Sheet
Q 1: What are your main products?
A: Stainless steel sheets products with different surface finishes and stainless steel sheet related products.
Q2: What is Rose Gold mirror?
A: It is the word to descript the surface finish of stainless steel sheet, some people may get confused that how we make it, here is the steps, one we polish the stainless steel sheet from its original state of 2B finish, then do polishing, after that get the colored coated by PVD vacumn coating method, which is an advance coating method, making the colors vivid and long lasting.
Q3: Can it be fabricated like steel?
A: Surely it has no problem, it can be cut, bent, welded, grooved, some people say v-slotted like steel.
Q4: Do you accept cut to length service?
A: Of course, customer's satisfaction is our top priority.
Q5: If i have a small order, do you accept small order?
A: Not a problem, your concern is our concern, small quantities are accepted.
Q6: How can you guarantee your product quality?
A: First, from the very start, we have already implemented a spirit to their mind, that is quality is life, our professional workers and staffs will follow up every step till the goods packed well and shipped out.
Q7: Will you pack the products?
A: Professional people do professional packing, we have different types of packing optional to customers, economic one or better one.
Q8: What do you need to know from customer before accurate quotation?
A: For an accurate quotation, we need to know grade, thickness, size, surface finish, color and quantity of your order, and also the destination of the goods. Customized product information will be needed more, like drawing, layout and plan. Then we will offer competitive quotation with the above information.
Q9: What kind of payment term you accept?
A: We accept T/T, Credit Card, West union or L/C.
Q10: If this is a small order, will you delivery the goods near you? for example in Guangzhou?
A: Yes, we are born to solve problems of our customers, we will get the goods safely to your agent's warehouse in Guangzhou safely, and get you the pictures.
Q11: Do you just make flat sheet? I want to make a fabrication for my new project.
A: Yes, we mainly produce stainless steel flatA sheet surface treatment, at the same time, we manufacture customized metal finished product as per customer's drawing and plan, our technician will take care of the rest.