The stainless steel dome for shirine building is a framework of the stainless steel dome is consisted of serveral parts of stainless steel and steel, it can be assemble on site. SUS304 stainless steel has perfect rust resistant ability and formability, and in the meantime, the titanium gold radiates gold color for more than ten years, no color fading. smooth surface presents the beauty of arc.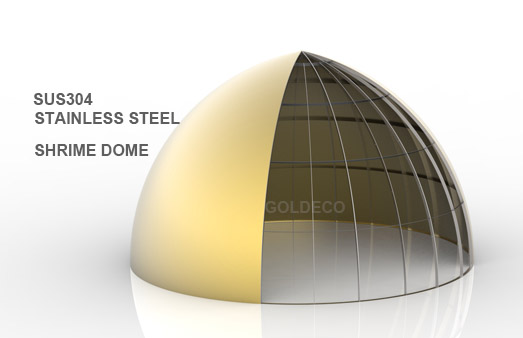 Outer stainless steel skin
* 2mm stainless steel sheet - Strong
* SUS304 - Quality Guaranteed
* Titanium Gold Vacumn Coating - Can withstand outdoor exposed condition , more than 10-15 years life span
* Precisely cut, welded, shaped, polished and color coated, nice curve
* Perfect outlook than any other fabrication method
* 6mm Q235B carbon steel, strong but economic
* Anti-rusty treatment, long life span
* Laser Pre-cut slots & holes for bolts and nuts, Easy to install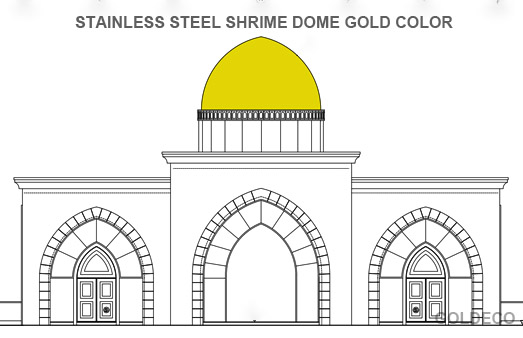 An artwork with strong structure and long life span, contact us at info@goldecosteel.com for more!