The stainless steel dome for the Muslim Shrine building is a framework of the stainless steel dome consists of several parts of stainless steel and steel, it can be assembled on site. SUS304 stainless steel has perfect rust-resistant ability and formability, and in the meantime, the titanium gold radiates gold color for more than ten years, with no color fading. The smooth surface presents the beauty of the arc, and easy to install just by wrench.
We strengthened the interior structure and were well designed to make it can withstand critical weather and conditions, no matter is big wind, heavy snow, or sand storm.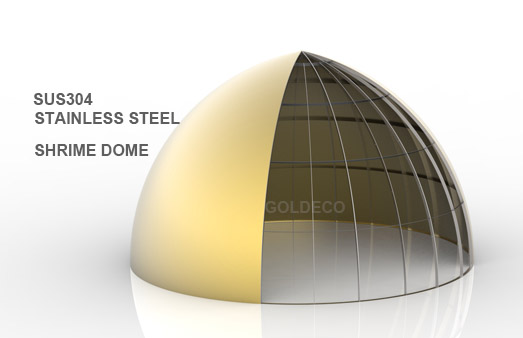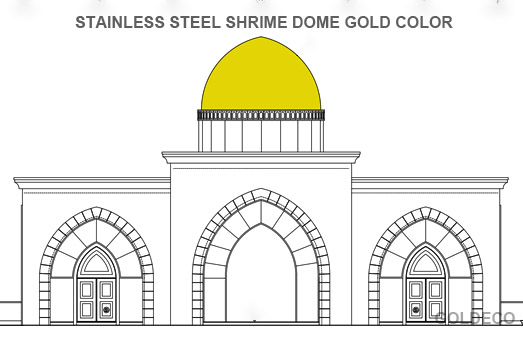 Outer stainless steel skin (SUS304 / SUS316L)
* Thick stainless steel sheet - Strong

* SUS304 - Quality Guaranteed
* Titanium Gold Vacumn Coating - Can withstand outdoor exposed condition, more than 60 years life span
* Precisely cut, welded, shaped, polished, and color coated, nice curve
* Perfect outlook than any other fabrication method
Inner steel frame ( Carbon Steel / Stainless Steel 304/ Stainless Steel 316L)
* Standard Q235B carbon steel, strong and economic
* Anti-rusty treatment, long life span
* Laser Pre-cut slots & holes for bolts and nuts, Easy to install
* Accurate design structure with awesome appearance

Key advantages compared to other fabrication methods.
1. Super easy to install at site, installation work can finish in one day with a crane at site.
2. No need professional workers and engineers doing work.
3. Super round surface, easy to clean
4. It won't bring strange sound during big wind seasons
5. Recyclable and eco-friendly
6. Ultra long life-span
7. Super narrow gap between each piece.
A stainless steel dome unfinished, waiting to be polished, color coated and assembled before packing, available length 3meters, 4meters, 5meters, 6meters, 7meters, 8meters.
And, we have more designs... to present different gorgeous outlook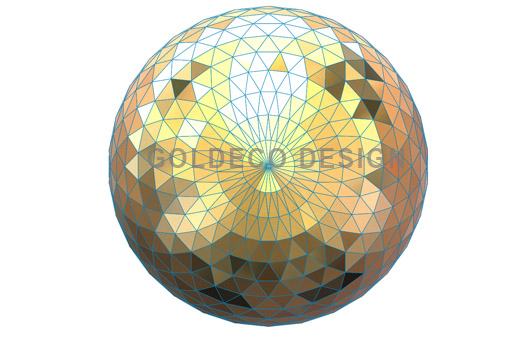 If you want to make a perfect stainless steel dome, please feel free to contact us at info@goldecosteel.com!