- Grade: 304/201/430/316L

- Standards: SUS/ASTM/GB
- Thickness: 0.5-3.0MM
- Regular Size: 1000*2000MM/1219*2438MM
- Surface Style: Capsules shape
- Surface Color: Orignal
- Surface Finish: 2B, BA, No.4, Hairline, 8K
- Surface Protective Film: None.
- Sticker: Neutral Sticker
- Lead time: 7-10 days
- Stock availability: Available, make to order
- Packing: Standard export packing, each weight around 2 Metric tons.
- Payment Terms: T/T or L/C
- MTC is available upon request.
- Small order is favorable.
- We accept local delivered.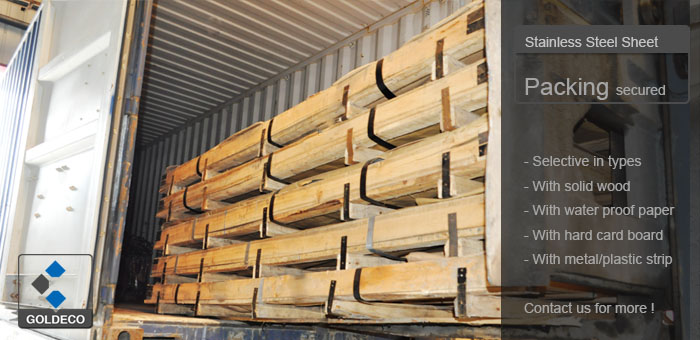 If you have interests for this item or similar items, please feel free to write to us for a complete quotation, or if you have special requests like laser cutting, grooving, bending or welding, please feel free to let us know, we shall be very glad to offer you one stop solution service.

Your satisfactory is our top priority.

Cloud Keywords:

perforated stainless steel sheet nz, 3mm perforated stainless steel sheet, perforated stainless steel sheet brisbane,stainless steel perforated sheet canada, stainless steel perforated sheet suppliers, stainless steel perforated sheet uk, 304 stainless steel perforated sheet, perforated stainless steel sheet price, stainless steel perforated sheet cut to size, 2mm perforated stainless steel sheet, perforated stainless steel sheet philippines, stainless steel perforated sheet australia, stainless steel perforated sheet price, 18 perforated stainless steel sheet, 14 gauge perforated stainless steel sheet, 16 gauge perforated stainless steel sheet, 2mm thick perforated stainless steel sheet